Are you confused with all the jargon you hear about search engine optimization? Do you need a framework to understand what it's all about? It's true that improving the ranking of your website can be complicated, but the fact is that SEO works. That's why it's worth learning how to make it work for your business. The websites that consistently appear on Page 1 of Google all share a number of characteristics that create trust for their readers, provide authority information in the niche, and contain powerful features that connect them to other important websites on the Internet. Analyzing the features and duplicating these proven strategies will get you to your SEO goal, which is a Page 1 ranking for the key words and phrases that people search for when they are looking for a product or service like yours.
What's the Difference Between On-Page and Off-Page SEO?
To understand SEO, let's start by building a simple 3-part framework. These parts are: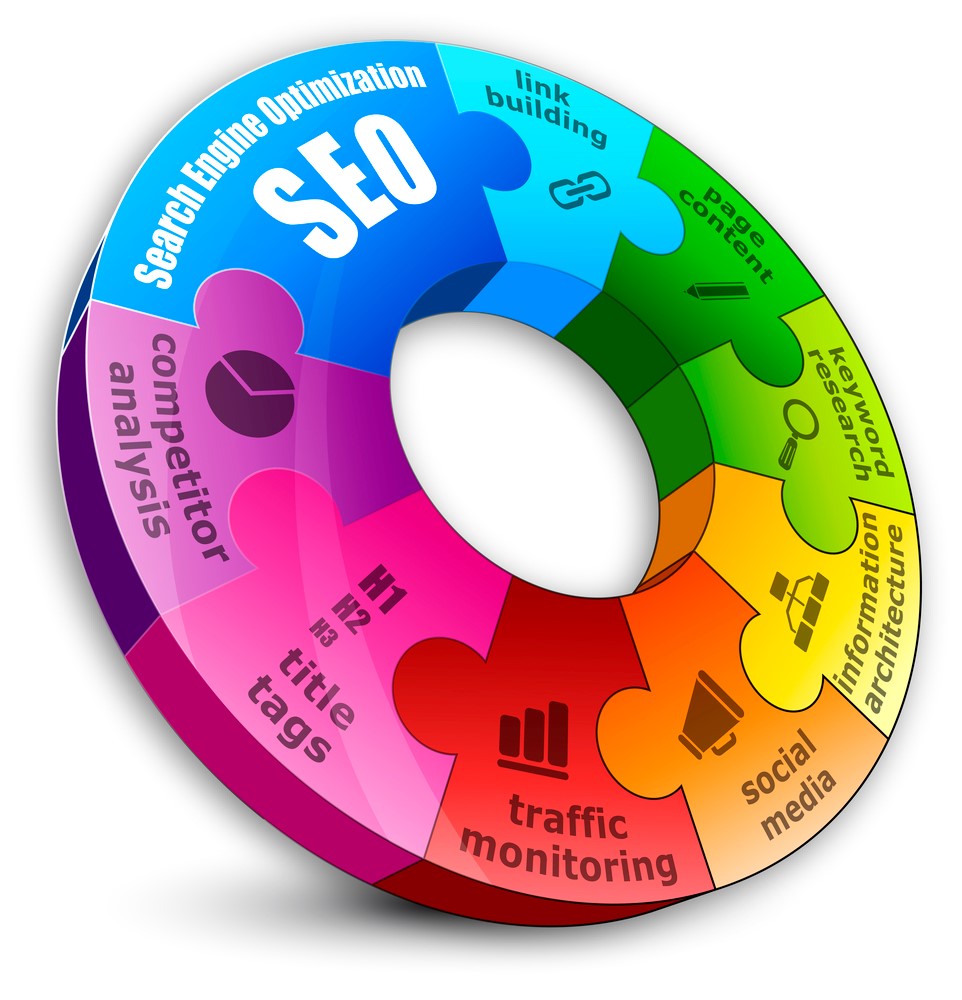 On-page SEO
what you do to your web page that helps it rank, such as, how well it is written and optimized for keywords that are relevant to your business niche. It's also about user-experience, including clarity, navigation, images, video, and other factors that give visitors answers to their questions and influence their buying decisions.
Technical SEO
What you do to improve how well the search engine spiders can "crawl" the website and index your content in their databases. It includes page loading speed, schema markup of microdata, and other technical factors.
Off-page SEO
is mainly focused on building inbound links from other sites; and in fact, links are what the term "worldwide web" comes from, because it's a web-like system of links. Natural links from other high-authority websites help determine your site's credibility in the search engine algorithms.
How Do Off-page Links Help Rank My Website?
Even though search algorithms are continually being updated and fine-tuned, they are mainly improving in the area of "proving" that a website is relevant to the topic or niche, that it can be trusted, and that it has authority. Studies show that these off-page links make up at least half of the ranking weight factor.
Obtaining and building these links to a website from other places on the Internet is called "backlinking," and it is the core mechanism of off-page SEO. Quality backlinks attest to the quality of the site they point to, which is why a website with a diversified backlink "profile" ranks higher in the search engine results than a similar site with fewer or low-quality links.
However, it's not only a matter of how many links your site has, but it's increasingly important that your entire "backlink profile" is natural and strong, including the types of backlinks, the credibility of those backlinks, the variety of "anchor text," and their quality.
Are There Different Types of Backlinks? 
Backlinks can be categorized in different ways, but a simple method is by how they are obtained:
Natural links come to the website without any action by the owner or an SEO expert. For example, if your restaurant serves extraordinary hand-made pasta dishes, a food blogger may write about it and add a link to your restaurant's website.
Manual links are a product of you or your SEO agency engaging in link-building activities that drive traffic to your website. One method is to provide fresh, valuable content and request other people to share it or link to it.
Self-built links include techniques that build your brand, such as adding backlinks with your brand name, your URL, and with keyword "anchor" text in niche-related directories, forums and blogs comments, creating press releases, and contributing articles, images and videos to information-hosting sites.
No matter how the links are obtained, the ones that help rank your website provide the best "equity" from the referring sites. Websites that recommend you will pass on stronger signals if they are popular, trusted, highly relevant to your website's content, contain up-to-date information, use relevant keywords and phrases in the link, and that have strong links themselves that give them "domain authority."
Other Off-Page SEO Activities 
Other types of off-page SEO include how actively you are pursuing social media marketing by engaging regularly in forums, getting links from paid advertisements, engaging in video marketing on sites such as YouTube that send traffic to your website, how much you write and syndicate blog articles or contribute high quality content as a guest blogger, how much "buzz" you create around your brand or company name in local or national venues, and if you engage in influencer marketing.
The Human Factor in Off-Page SEO 
Keep in mind that links are often reliant on human behavior. People who love your brand, your product, your service, and the content your produce will share it and reference it naturally. These "organic" link reviews and recommendations on sites such as Yelp and Facebook are some of the most valuable "votes" you can have, and equate to word-of-mouth referrals that bring in new customers.
What Results Can I Expect with Expert Off Page SEO?
Hiring an SEO agency with experts who can demonstrate their clients' ranking results is the best way to reach your online business goals. When SEO is done correctly by integrating premium optimized on-page content, expert technical SEO, as well as off-page linking and marketing strategies, here are the results you can expect:
Ranking results: You will be able to monitor how your website keeps advancing position by position in the search engine results for your targeted keywords that, over time, will position you on Page 1.
 Traffic results: Each keyword that reaches Page 1 rankings will bring more traffic to your website and more clicks and phone calls. Once your main keywords rank, you can expect that about 40% of people who look for businesses on Page 1 will open and read your website.
ROI results: For every person who clicks on your website when it appears on Page 1 as a trusted business, you can expect an average customer conversion rate of 2% – 5%, and in some cases, even more. The extra business generated by increased visibility will massively improve the return on your search marketing investment.
And best of all, once your website is on Page 1, the number of visitors and the time they spend clicking on your pages, reading your content, and acting by calling your phone number will keep your website anchored there long after paying for search marketing ends, and establish your brand as the best in town.
Now that's an ROI worth its weight in gold.